Pervasive Displays Inc. announces global distribution partnership with Digi-Key
1 Oct 2013
Pervasive Displays Inc. (PDI) is proud to announce a new distribution partnership with one of the fastest growing electronic component distributors in the world, Digi-Key. By joining forces with Digi-Key, PDI continues to expand its global presence, and capabilities to sell ultra-low power, active matrix E-Paper displays and development kits around the world.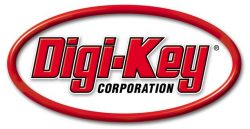 PDI is focused on making E-Paper displays easy to implement, and easily accessible for industrial and embedded applications across the globe. E-Paper displays can be used for internet of things, reusable transport items, medical display devices, electronic security badges, smart tags and labels, or just about anywhere paper is used for conveying important information in industrial and commercial applications.
E-Paper is being used today as displays for retail and commercial product pricing and information, diagnostic charts, barcode and QR codes, and work instructions for assembly lines and manufacturing. PDI E-Paper displays work with coin cell batteries or can be powered wirelessly with M2M technologies. E-Paper can provide long term cost savings by eliminating paper signage and improving efficiencies in manufacturing processes with minimal power consumption.
"Implementing ultra-low-power displays in a variety of industries is widespread and E-Paper solves a critical of design challenges," said Mark Zack, vice president, Global Semiconductor Product at Digi-Key. "Providing a full solution set for our customers is critical and we are honored to represent PDI on our expansive line card."
For the past several years, Digi-Key has been the #1 ranked electronic component distributor in North America for Overall Most Preferred Distributor by UBM Electronics, a technology publication group. This is an unprecedented achievement in electronic distribution. These ratings are based on industry surveys in which customers and electronic engineers rate distributors' services on factors such as availability of product, speed of service, responsiveness to problems, pricing, and more. In an effort to educate customers and significantly decrease the amount of counterfeit product on the market, Digi-Key gained membership in ECIA (Electronic Components Industry Association) in North America, ECSN (Electronic Component Supply Network) in the United Kingdom, and CEDA (China Electronics Distributor Alliance) in China. Digi-Key is headquartered in Thief River Falls, Minnesota, United States. You can find PDI products on the Digi-Key website or visit www.pervasivedisplays.com.
"We are excited and confident that Digi-Key is the right distributor to make PDI E-Paper solutions easily accessible and available to both our current and future customers and developers worldwide", stated Scott Soong, Founder of Pervasive Displays.